Avon Accident Auto Repair Centre
Staunton Business Centre
Staunton Lane
Whitchurch
Bristol BS14 OQL
Tel:01275 832159 & Fax: 01275 837390
Email: avonaccident@aol.com
Avon Accident Auto Repair Centre offers the following services: MOTs, servicing, repairs, diagnostics, batteries, tyres, exhausts etc. We are an Insurance approved accident repair centre and offer free courtesy when available.
Please contact: Mr. D Gingell-Director or Mr. N Harding-Director
---
A J Barrett Ltd – Haulage Contractors and Coal Merchants
Staunton House
Staunton Lane
Whitchurch
Bristol BS14 OQG
Tel:01275 830240 & Fax: 01275 832189
Email: : enquiries@ajbarrett.co.uk
We are a small family run coal merchants and haulage company and we also sell multi–purpose organic compost.
Please contact: Mrs. S Jenkins – Managing Director
---
Dean Organ Builders
The Music Box Shop
38 – 40 Bristol Road
Whitchurch
Bristol BS14 0PT
Tel:01275 834474 / 01275 830830 / 01275 832840 & Fax: : 01275 838687
Tel:01275 891444
Email: info@deangroup.co.uk
We have three main activities to our company:–
We are a retail and mail order outlet for a range of high quality music boxes and musical jewellery boxes as can be seen at our website:–
www.shop4musicboxes.co.uk
We are also a retail music shop with a piano and keyboard tuition suite offering piano lessons. We sell guitars and musical instruments from our retail shop and mail order as can be seen at our website:–
www.musicshopdirect.co.uk
We are also one of this country's few remaining mechanical organ builders and repairers, specialising in fairground and street organs. The name of Dean Organs of Whitchurch is well known all over the world for our mechanical organs. Our fairground and street organs can be seen at our website:–
www.deanorganbuilders.co.uk
If you need any further details on any specifics re our company, please do not hesitate to contact us
---
Hursley Hill Garage
Wells Road
Whitchurch
Bristol BS14 OQZ
Tel: 01275 832303 & Fax: 01275 838233
Email: sales@hursleyhill.plus.com
Web: www.hursleyhillgarage.co.uk
Hursley Hill Garage is a family owned dealership on Wells Road in Whitchurch holding the Ssangyong car franchise for the Bristol and Bath area while still offering a full range of MOT, service and repair services on most other makes of car.
We also have over 30 years of experience selling quality used cars. All sold with a full service, new MOT and comprehensive warranty. MOTs can be carried out 'while you wait', vehicles for service and MOT can be collected and delivered locally, or we are always happy to either run you home or drop to the local amenities while your vehicle is being attended to.
Our specialist technicians list MG/Rover and Daihatsu amongst their experience but they are prepared to turn their collective expertise to almost any make of car. We also offer free estimates for accident repair.
---
LockRite Locksmiths.
Guy Lindley a professional locksmith offers: free security checks; on site key cutting; emergency boarding up; non destructive entry (whenever possible) and full lock repair and replacements – internal and external. I provide a reliable service, am Criminal Records Background checked and carry photo I.D.I offer an efficient and cost effective solution to your locksmith needs.
All enquiries
Web http://www.theritegroup.co.uk/locksmith/Bristol/index.htm
mobile: 07525013280.
---
Majestic Ironing
We offer a professional quality ironing service in the Whitchurch Village area, with
competitive pricing.
We offer next day service with free collection and return.
Contact number: Mwaka or Andrew Smallridge Tel: 07930134906
---
Music With Mummy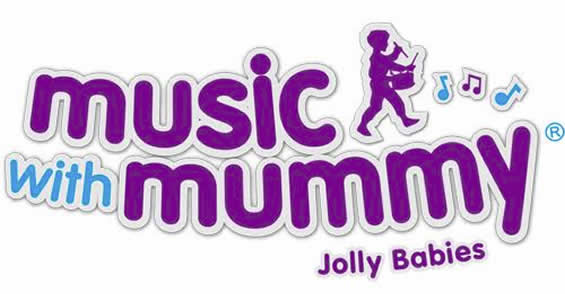 Mondays
| | | |
| --- | --- | --- |
| Jolly Babies | 09:45 | • Newborn – 18 months |
| Music With Mummy | 10:30 | • 18 months – 3 years |
| Three Four Time | 11:15 | • 3 – 4 years |
All enquiries to Vicki
Web www.facebook.com/MusicWithMummyBS4BS14/
Email: vickimwm@outlook.com
mobile: 07415351814.
---
PB Private Hire
1-8 Seaters available covering all areas and distances.
Based in South Bristol.
For Enquiries or quotations, please contact Paul Bennett.
Tel: 0771 344 5560
Email: pbprivatehire@outlook.com
---
Stephen Maggs Estate Agents
Hamilton House
107 Bristol Road
Whitchurch Village
Bristol, BS14 0PU
An independent firm of Estate Agents, established in 1990, with over 30 years experience in the Whitchurch and surrounding areas, specialising in Residential Sales and Lettings – Why settle for less?
Tel: 01275 892228
Email: email@stephenmaggs.co.uk
Web http://stephenmaggs.co.uk
---
The Parish Council accepts no responsibility for the accuracy of the information supplied. The inclusion of information on any organisation or business does not imply any endorsement by the Parish Council.