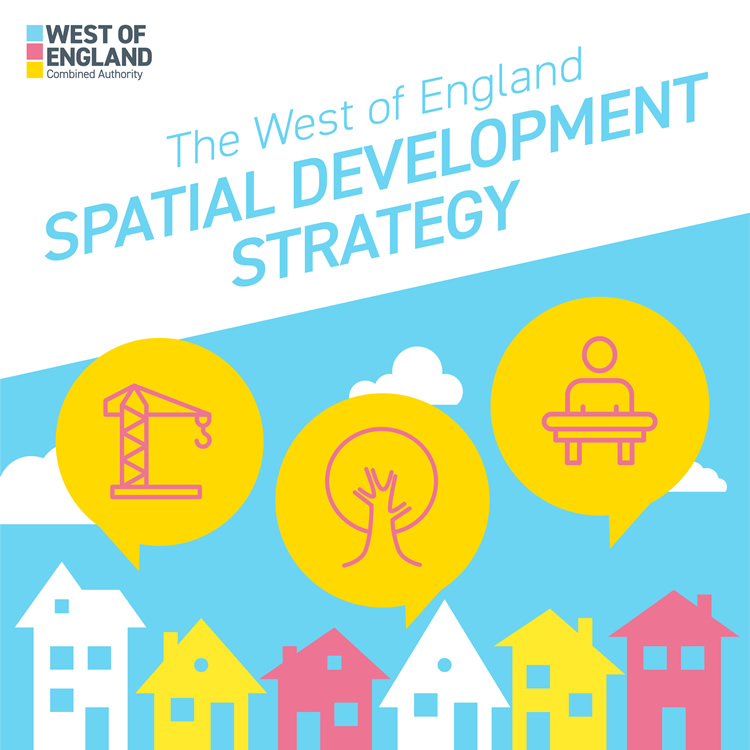 Spatial Development Strategy webinars
We are asking people for their views about the West of England Spatial Development Strategy to ensure the region is a greener, more connected place to live and work.
Join one of our webinars to find out more about why we need a Spatial Development Strategy, how it will help us to provide jobs, homes and infrastructure and support clean and inclusive growth. The webinars will also give you information on how to give your views as we work on this important plan for the region.
By hearing your views at this early stage in the process, we can make sure the plans reflects the priorities of the people who live and work here.
Dates & times available:
20 November 2020, 1pm – 3pm
30 November 2020, 5.30pm – 6.30pm
1 December 2020, 1pm – 2pm

2 December 2020, 9.30am – 10.30am
If you would like to find out more about the Spatial Development Strategy, please click on the Eventbrite link to register your place:
https://www.eventbrite.co.uk/e/spatial-development-strategy-webinar-tickets-127455511867 
---
Our future of the region survey closes on Monday 14 December 2020.
If you would like a paper copy or the information in an alternative format, please call 0117 428 6210 or email planning@westofengland-ca.gov.uk.
More information about the Spatial Development Strategy can be found at: westofengland-ca.gov.uk/west-of-england-strategic-planning/