Whitchurch Local History Society holds friendly, informal meetings from September to May and arranges 'field trips' in the summer months. We put on an interesting programme of talks, mostly with digital or slide illustrations, and we try to feature a broad range of topics. These can include local or regional subjects, social history, or features about notable places and people. The talks are followed by question and answer sessions with the guest speakers. The evenings include refreshments.
These talks are open to members but also to any visitors who may want to come along just for specific talks and we hope there is something to interest everyone. Just come along.
Meetings are held at Whitchurch United Reform Church at 7.30 p.m.
For up-to-date information on our events, please contact the Secretary or check online at www.alha.org.uk or click here
Fees
ANNUAL MEMBERSHIP SUBSCRIPTION – £10 Per Person plus £1.00 per meeting.
VISITORS £4.00 per meeting. Refreshments included.
For more information about the Society contact the
SECRETARY: Geoff Gardiner,

Telephone Number: 01275 830869; email: geoff@thegardiners.org.uk
History Society News
The Society has decided to make a start on a new series of live talks in the coming months. All will of course be accompanied by whatever 'Covid-secure' arrangements will be required on any particular date at our venue in the United Reformed Church in the Village.
At time of writing this piece it seems that we will be easily able to accommodate our normal level of attendance.
Our first talk will be given on Friday September 24th, at 7.30 p.m., by our very own Mike Hooper on the topic of Bristol in the 1930s and 1940s and speakers have been booked for October 29th and November 26th – more details later.
The reprints of the earlier volumes of 'Memories' are still on sale at £5.00 each, locally in Whitchurch at The Music Box Shop / Village Shop on the main road through the village (cash please), or by contacting the Secretary (details below). We will be happy to receive further contributions for the planned next volume as soon as 'those of you out there' have written them, with old photos particularly welcome to augment the text.
For more information about the Society and its activities, please contact the Secretary, Geoff Gardiner, on 01275 830869 or at geoff@thegardiners.org.uk
WHITCHURCH HISTORY BOOKS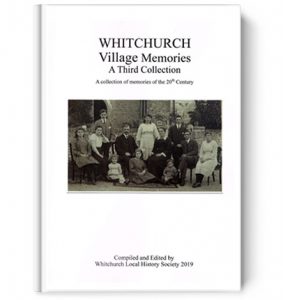 Whitchurch Local History Society has just published this illustrated 56-page A4 size book which is the 3rd volume of 'memories of Whitchurch life' contributed by residents.
It costs £5.00 and copies are available by contacting:-
geoff@thegardiners.org.uk
NOW REPRINTED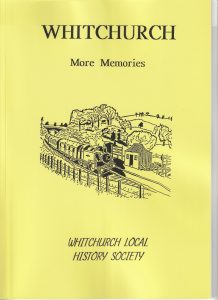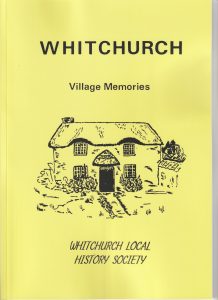 WLHS has now issued re-prints of these two books originally published in 1980 and 1997
These are available at £5.00 each from The Music Box Shop on the main road in the Village or from
Keith Stenner (01275 541512), Geoff Gardiner (01275 830869) or Susan Subow (01275 834677)
Post and packaging is £2.00 for 1 book or £2.50 for 2 books 
---